The Benefits of AHA eLearning
The American Heart Association offers eLearning and blended learning courses to provide complete, flexible training solutions.
Students are able to complete online training at their own pace, while companies and healthcare organizations can overcome obstacles such as scheduling, reaching remote employees and diverse learning styles.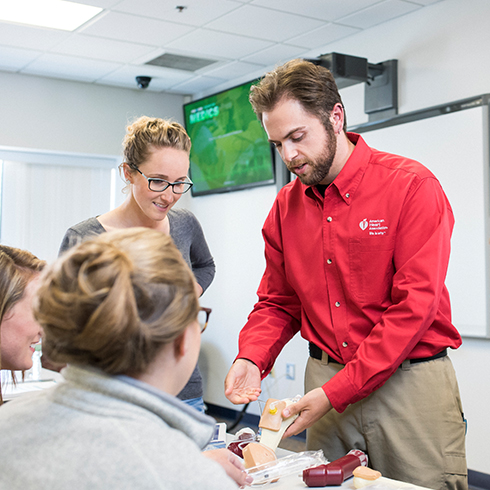 Consistency & Quality
Blended and eLearning training ensures all students learn all topics necessary to help increase survival rates. Research has shown more consistency in eLearning training.
AHA is the source of the science behind the development of all of its training courses, and the AHA Guidelines for CPR and ECC are a proven source of quality.
Students still complete in-person hands-on skills sessions and testing for courses requiring CPR and other psychomotor skills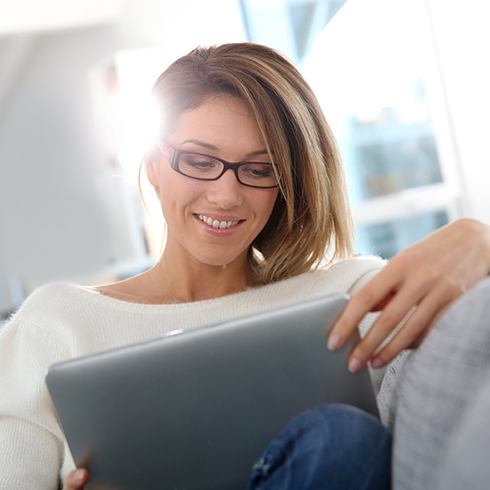 Convenience
Time in Training Center's classrooms is minimized as only the hands-on skills session needs to be completed in person. Training is completed mostly on the student's schedule.
Students can complete online courses anytime and anywhere with internet access. Courses can be completed at home or on the go, on any preferred desktop or tablet device.
Students can review topics difficult to them and complete the course at their own pace. This improves the changes of student's high performance at the skills session (for blended learning courses) and in real life situations.
CE credit is available for all of these courses; refer to course pages for specifics.
The student manual is provided with the online course if required; it does not need to be purchased separately.
Business Training Solutions
Many corporations and healthcare organizations train employees and designated first responders so they can provide appropriate rescuer action as part of their job or in the event of a workplace emergency. AHA eLearning offers the convenience and flexibility needed to effectively train large numbers of students, giving them the option to complete their training anytime, anywhere.
The AHA offers options for organizations to manage a large volume of eLearning courses, with different features and levels of participation.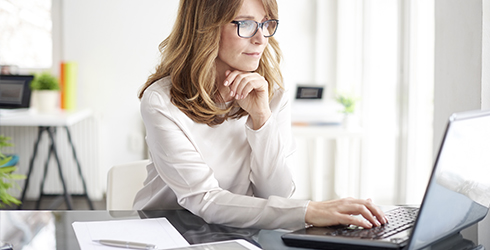 Training Central™
Training Central is a tool available to all Training Centers to help easily manage training, send reminders to students, create reports, track student progress, and more. All data is real-time, and inventory can be seen within your Admin account.
Best for: Organizations and Training Centers looking for a training management solution that do not have an LMS.
Get started with eLearning Admin
US Customers
Contact your AHA Account Manager or AHA US Distributor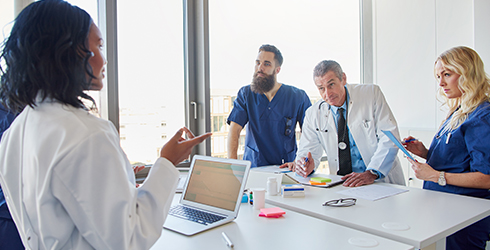 Direct Link Integration (Domestic organizations only)
Direct Link Integration is an option for corporations and hospital systems that utilize a proprietary or commercial Learning Management System (LMS). Through integration, organizations can use their LMS to deliver AHA courses and track student progress. This option works best for companies committed to maintaining a large AHA course inventory.
Best for: Organizations with an existing Learning Management System (LMS).
Get started with Direct Link Integration
What is the Best Solution for You?
The AHA is here to help you find the best solution for your organization's unique training needs. Submit a request and an AHA Account Specialist will contact you.
SUBMIT CONTACT REQUEST
For more information, view our blended learning & eLearning guide
LEARN MORE